Basem Mosallam
Marketing Strategist
About me
Just through my career path…
12 Years of expertise in co-building up the digital presence of startups -in various fields of business- via content creation & digital marketing techniques to get humming conversions.
I worked in eCommerce, eLearning, innovation management, crowdfunding, journalism, community development, recruiting, motion graphics, software, and manufacturing.
Played as a content creator, marketing specialist, customer support, and business analyst before settling as Sales & Marketing Manager and Team Leader. It was a rich experience to know how to make the story fascinating to various audiences.
Services
We can work together on something awesome!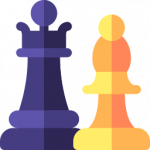 Content & Digital Marketing Strategy
Product Marketing Team Lead
Previous Work
I worked on meaningful entrepreneurial projects in different fields.
As a digital entrepreneur with SMEs in marketing for +12 years, Basem is committed to ensuring that your business thrives through his advice, growing leads and sales conversion through the best digital marketing strategies.

Basem transforms scattered ideas into the tangible value you will be proud of!
My Blog
Thoughts from failure and learning experiences in digital marketing and entrepreneurship.
Like to communicate?
Feel free to contact me. I strive to be responsive.